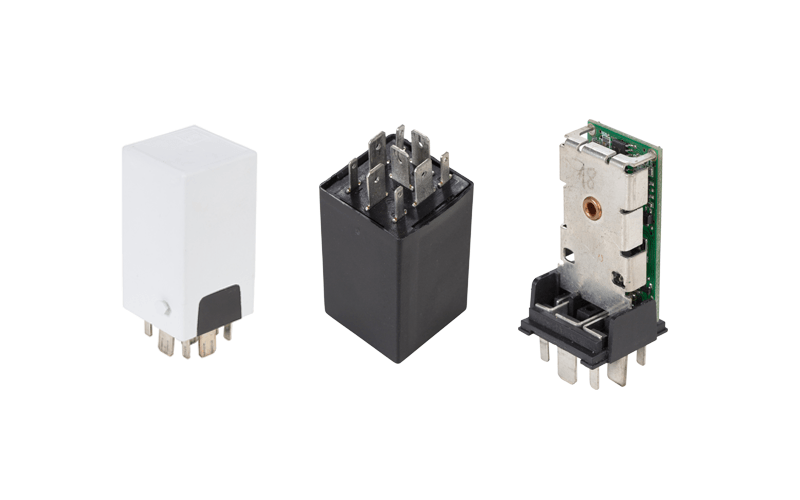 Electronic Relays and Control Units
Our electronic relays and control units are based on a partially reusable hardware platform. Together with custom designed software we then create customer specific  functionalities. The housing and connector structure is according to the KFZ relay sockets standard in vehicles which ensures a simple, straightforwad and well-tested mounting.
Some examples of our applications are; electronic high-power relay, control unit for battery and generator, gateway from CAN to LIN and I/O modules.
At Accilator we have great experience in vehicle electronics. Our main focus is primarily on commercial vehicles, such as trucks, buses and off-highway vehicles. Our product mix consists of both completely customized products and more standardized products. A common factor is that they are all adapted for the tough requirments set by our customers in this segment.