We offer a wide range of industrial joysticks, starting from small finger operated to heavy-duty solutions. We adapt and customise the solutions to meet your preferences and demands.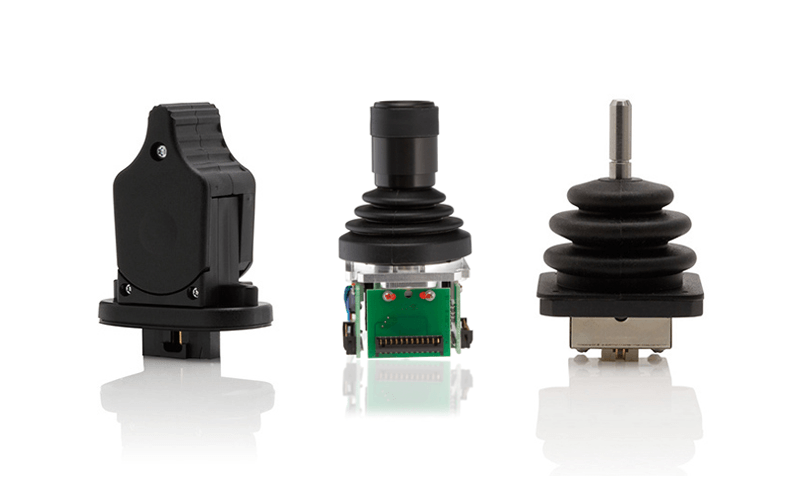 Fingertip Solutions
For small movement and delicate control, we offer a range from linear motion joysticks up to three axis joysticks. Either potentiometer or hall technology is used. Typically, these joysticks are used in RRC, forest machinery and robotics applications.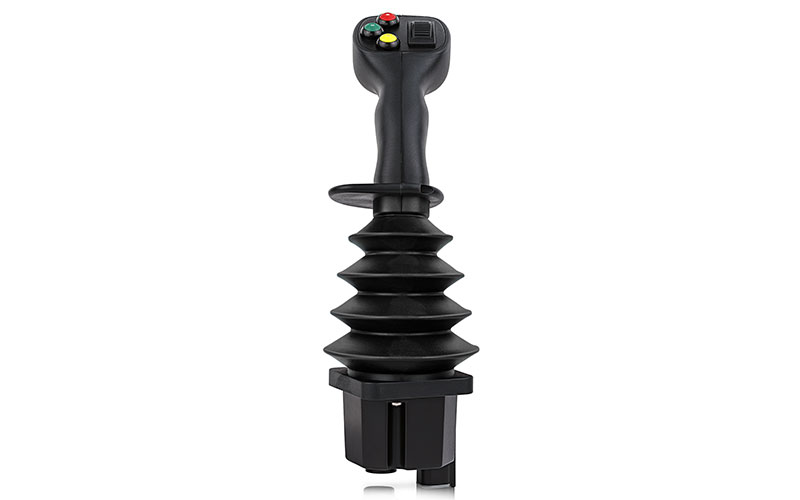 Heavy-Duty Solutions
Our heavy-duty joysticks product line is led by the Mammoth. 12mm steel shaft, together with a metal body and 3D hall technology ensures fulfillment of toughest possible demands. We can customise with different grips and several different communication interfaces.
At Accilator we are experienced in developing HMI solutions, ranging from simple controls to advanced HUD technology. We offer complete development projects from early pre-study to complete validation and serial delivery.