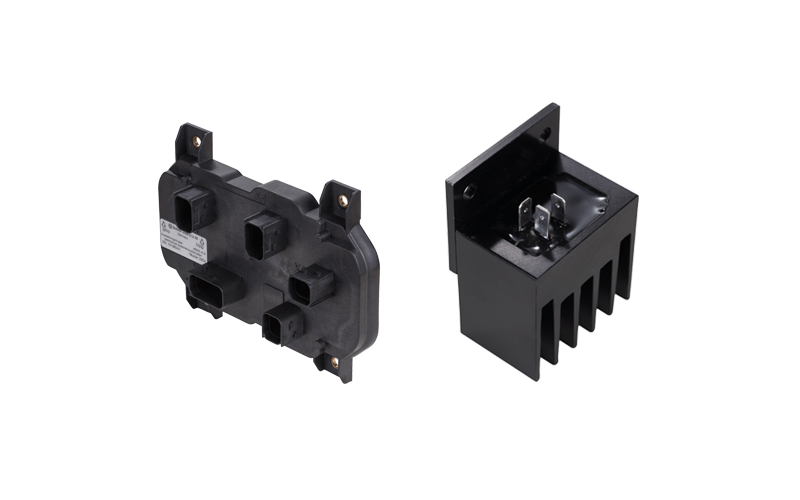 Customized Electronics Solutions
We develop and supply electronics solutions based on our customers' requirements. Some examples are EMC protection, over-voltage protection and tilt switch.
Pictures above show examples of customer specific developments. Variants and new developments are available on request
At Accilator we have great experience in vehicle electronics. Our main focus is primarily on commercial vehicles, such as trucks, buses and off-highway vehicles. Our product mix consists of both completely customized products and more standardized products. A common factor is that they are all adapted for the tough requirments set by our customers in this segment.