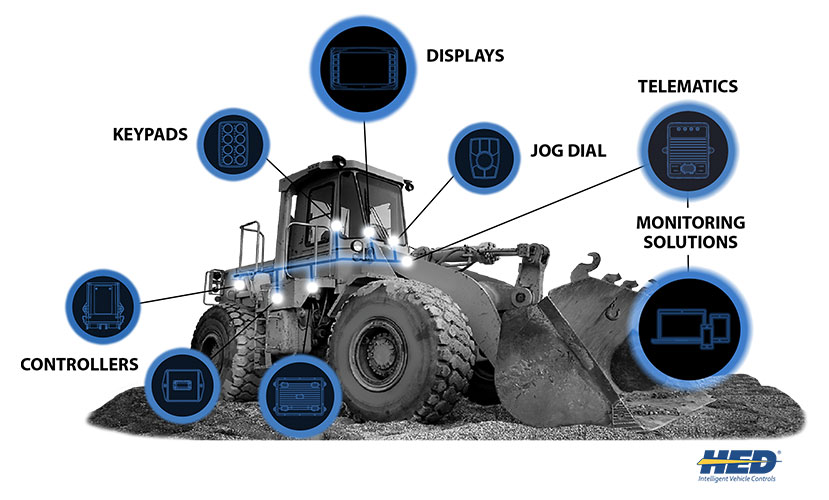 Accilator is the official partner for HED (Hydro Electronic Devices, Inc.) to carry out implementation projects on the European market. With the HED product range, complete vehicle control systems can be created containing displays, keypads, control units and telematics modules
We assist our customers in selecting the right modules and make sure they are customised to suit the application. We also, when requested, assist our customers in complete setup and programming of units and then deliver them plug-and-play for swift installation.
As complement to the HED portfolio, we also supply compatible products from other selected suppliers as well as own-developed and inhouse produced parts. Examples can be found reviewing all our product categories.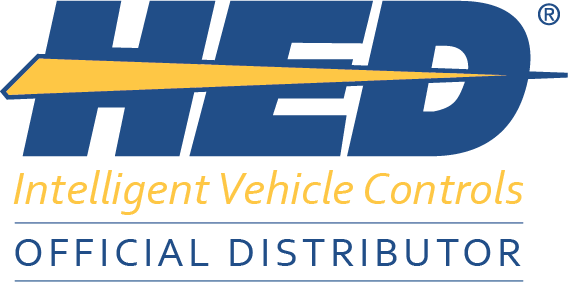 At Accilator we have great experience in vehicle electronics. Our main focus is primarily on commercial vehicles, such as trucks, buses and off-highway vehicles. Our product mix consists of both completely customized products and more standardized products. A common factor is that they are all adapted for the tough requirments set by our customers in this segment.